Butterfly Festivals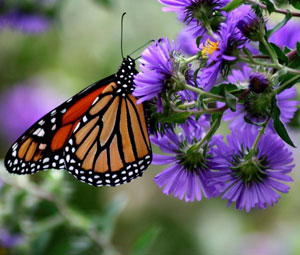 United States
California
The Water Conservation Garden - The Butterfly Festival celebrates the return of butterfly season and the re-opening of the Dorcas E. Utter Memorial Butterfly Pavilion at The Water Conservation Garden! An exciting program of activities will engage all ages with these amazing insects, highlighting the important role that butterflies play in our ecosystem, and how visitors can attract and support butterflies in their home gardens.
Florida
Coconut Creek - Coconut Creek, the "Butterfly Capital of the World", is a well-planned city with a unique environmental consciousness nestled between Miami and Palm Beach.
New Jersey
Stony Brook-Millstone Watershed Association - Their annual Butterfly Festival, held on the grounds of our 930-acre Watershed Reserve, has been a popular family event attracting around 3,000 visitors every summer.
Texas
Jasper County - Butterfly Festival is always the first Saturday in October, held in conjunction with the Chamber of Commerce's Fall Fest: arts & craft, music & special events on the courthouse square, 9 am to 4 pm.
Mission Texas - Texas Butterfly Festival - Whether you are an accomplished naturalist or a beginner enthusiast, the Texas Butterfly Festival is the place to be at the end of October. Here, many eyes make for exciting discoveries, including U.S. records, super rarities, subtropcal strays, seldom-seen species, 'life' and chase butterflies that may only be found in the Lower Rio Grande Valley (LRGV), where the river winds its way toward the Laguna Madre at the Gulf of Mexico. This unique region encompasses no fewer than 11 different types of habitat, from tidal wetlands to riparian forest, brushland scrub to prairie savanna, and is home to more than 1,200 different species of plants, 500 species of birds, 200 vertebrate species, roughly 300 species of butterflies, and over 90 species of dragonflies!
Wimberley - The EmilyAnn Theatre & Gardens - The festival features butterfly releases, butterfly art, nature activities, and more.