Butterfly and Moth Coloring Books & Pages
As an Amazon Associate and participant in other affiliate programs, The Butterfly Website may earn from qualifying purchases from this page.
Hours of Coloring Fun for Kids!
Adults Want to Have Fun Too!
Butterfly Coloring Pages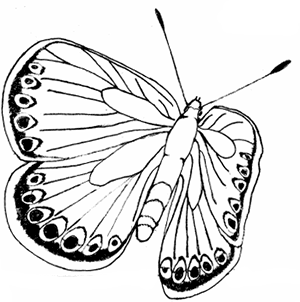 Kids love to color! Enjoy these free butterfly coloring pages to download and print for the little ones - or for yourself! We won't tell.
Karner Blue Butterfly Coloring Page
Monarch Butterfly Coloring Page
Rice Paper Butterfly Coloring Page
DLTK's Butterfly Coloring Pages
Art for Kids! (cool symmetry activity)