Butterfly Inspirational Stories
As an Amazon Associate and participant in other affiliate programs, The Butterfly Website may earn from qualifying purchases from this page.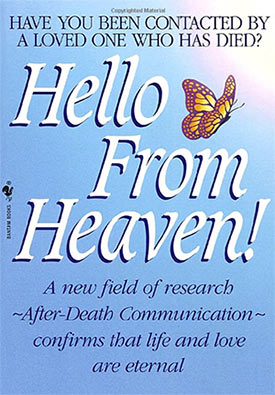 We have received hundreds of stories of the ways in which butterflies have somehow touched people's lives - by bringing a message from those who have passed, by showing how challenges can be met by change, or by simply giving a feeling of peace by the simple act of alighting on someone's arm.
Chapter 14 - Butterflies and Rainbows from the book Hello from Heaven, used with permission of co-author Judy Guggenheim.
Because we've received so many fine stories, we've had to break them into groups by when they were received. In each group, the newest story is at the top of the page.
Stories Received From January 2018 - Present
Stories Received From January 2016 - December 2017
Stories Received From January - December 2015
Stories Received From July - December 2014
Stories Received From January - June 2014
Stories Received From July - December 2013
Stories Received From January - June 2013
Stories Received From July - December 2012
Stories Received From January - June 2012
Stories Received From July - December 2011
Stories Received From January - June 2011
Stories Received From July - December 2010
Stories Received From January - June 2010
Stories Received From July - December 2009
Stories Received From January - June 2009
Stories Received From July - December 2008
Stories Received From January - June 2008
Stories Received From January - June 2007
Stories Received From July - December 2006
Stories Received From January - June 2006
Stories Received From July - December 2005
Stories Received From January - June 2005
Stories Received From July - December 2004
Stories Received From January - June 2004
Stories Received From July - December 2003
Stories Received From January - June 2003
Stories Received From July - December 2002
Stories Received From January - June 2002
Stories Received From January - December 2001
Stories Received From May - December 2000
Stories Received From September 1999 - April 2000
Stories Received From November 1998 - August 1999